5.0.02 "Forgotten Legends": Astral Arena
07.10.2014

Dear friends!
We're glad to announce that the upcoming 5.0.02 update will present the opportunity to test your ship in the Astral Arena - a special sector in Astral space where conditions are as close to real as possible.
"We have many players who enjoy flights on their ships, and are skillful enough to leave very little chance for novices to compete. Therefore, we've decided to add a special sector where anyone can put their ships' fire power to the test, and improve their ship controlling skills in fights against stronger opponents without the need to spend resources on reparation."
-Konstantin Bratischev, designer.
You can get to the Astral Arena sector using a wormhole within the home hubs, which is always open for visiting.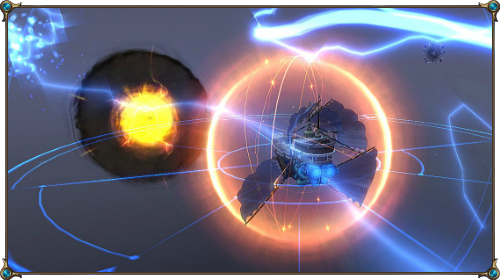 The sector is divided into four different zones: Maintenance System, Firing Zone, Stable Zone and Scintillation Zone.
---
Maintenance System
The Maintenance System is a starting point within the Astral Arena. Once destroyed, a ship will appear in this zone and its hull will be repaired to its initial state. There is also a Wormhole to the home sector within the centre of the maintenance zone. No PvP is allowed here, as the maintenance system is shared between both League & Empire players.
There are three vortexes on the borders of the zone which lead to the other locations within the Astral Arena.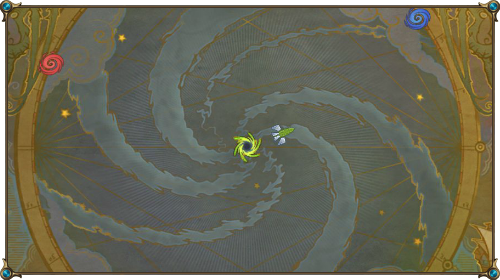 ---
Firing Zone
In the firing zone, you can find six ships for targeting - Three per Faction, with hulls and shields of the Tenth, Eleventh and Twelfth generations correspondingly. These dummy ships are equipped with devices of Rare quality and cannot be fully destroyed, as critical damage triggers an automatic repairing process.
The main purpose of the Firing Zone is to give players the chance to compare different types of ship devices, or compare damage dealt by cannons and artillery.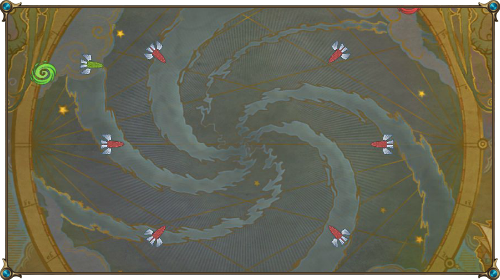 ---
Stable Zone
The Stable Zone is where players can PvP freely, though it also contains three astral anomalies to be mindful of.
Emanation Stream - Gives 1 astral emanation each second, but not beyond maximum capacity.
Cold Astral - Cools reactor down by 3% of maximum load per second. This effect can be cancelled by the Captain if they wish.
High Energy Zone - Incoming damage increased by 50%.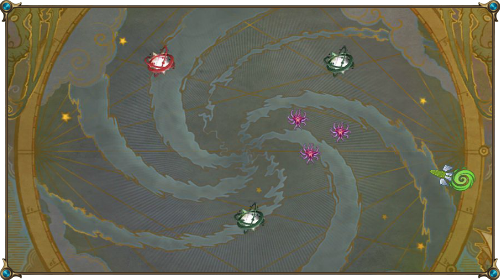 ---
Scintillation Zone
The Scintillation Zone also allows you to PvP freely, though it contains two astral anomalies instead of three.
Emanation Stream - Gives 1 astral emanation each second, but not beyond maximum capacity.
Energy Absorption - Energy consumption increased by 50%.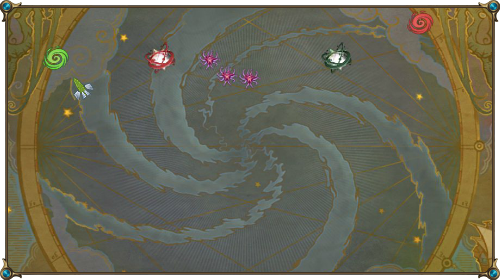 ---
Don't miss the chance to test your ship in the upcoming update 5.0.02 "Forgotten Legends"!
If you wish to discuss the Astral Arena, join us in the Dedicated Thread!
-The Allods Team

Like this news and reap the rewards! If we reach 200 "likes" across all languages on Facebook and the Guild Portal by Friday, then Lucky Hours will be available for your enjoyment over the weekend!