GP Event: The History of Kelpie!
14.04.2015
Dear Sarnaut,
A mythical creature, with a past that forces many questions, has been sighted on Sarnaut once again!
Originally nameless, residents have taken to calling it "Kelpie". No one knows where this mysterious shape-shifting beast has came from, how it gained the ability to mimic other creatures, what its intentions are... Or why the name "Kelpie" sprang to mind when people first discovered it. All we know is that it has no form of its own - choosing, instead, to mirror-copy other mounts.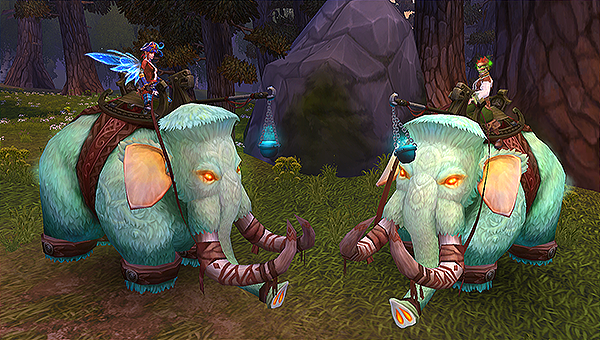 A lot of questions are on peoples lips - and we turn to you for answers!
From the 14th of April until the 27th of April, players will be given the opportunity to win their very own Kelpie by offering a creative interpretation of this magical creature's backstory via the Allods Guild Portal.
---

"This mount is able to morph into any mount that you already possess, but with its own speed and hit points. It will inherit the level, satiety and certain abilities from the source mount - such as the ability to move on water and to receive no damage from falling."
---
RULES:
► Your story must be at least 500 words - and no more than 1000.
► Entries from previous Kelpie events cannot be resubmitted.
► Include your character's name and server when posting your entry.
► Any content which is vulgar or inappropriate will be immediately disqualified and removed.
► This event is exclusive to the Guild Portal, thus entries posted on the forums won't be accepted.

Entries will be collected and judged after the closing date - with three prizes per language up for grabs:
1st: Kelpie Mount, 5000 Premium Crystals, 4 Anniversary Platinum Coins
2nd: Kelpie Mount, 3000 Premium Crystals, 3 Anniversary Platinum Coins, 5 Anniversary Gold Coins
3rd: Kelpie Mount, 2000 Premium Crystals, 3 Anniversary Platinum Coins

NOTE: Prizes can be converted to subscription time on request!
Those who forge the best record of Kelpie's past history will get to give it a new destiny as part of their mount collection - so be creative!
-The Allods Team