MyComGames
MyComGames is an official application which contains all games developed and operated by My.Com. It will allow you to play any My.com game with two easy clicks – Download and Play – while the game directory, authorization, download and update modules will assist with managing your current (or future) installations.
To download the MyComGames installer, click here. Once the download is complete, run the installer and specify an install path. If you have an account, you can login to personalize your settings.
Don't have an account yet? Simply follow this link to get started.
---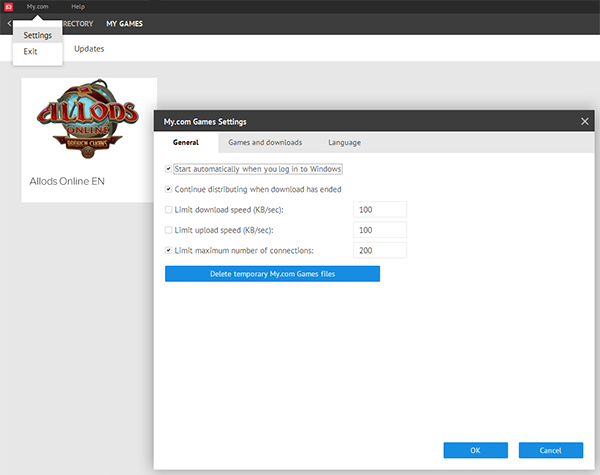 ---
You can visit the settings option at any time to designate game installation paths, change language, manage temporary files, or tweak the upload and download settings.
---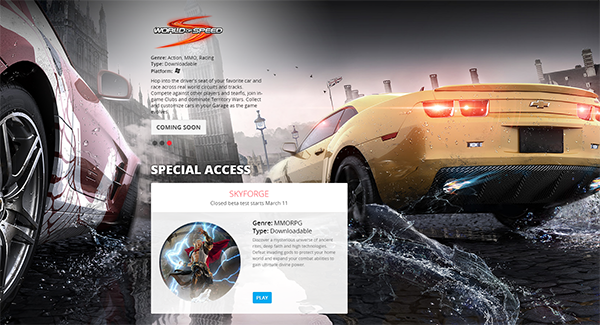 ---
The "Game Directory" allows you to catch the latest news regarding upcoming titles - or download currently available My.com games. The "My Games" tab neatly lists all currently installed titles. From there, you can designate shortcuts, delete games, or check for pending game updates.
---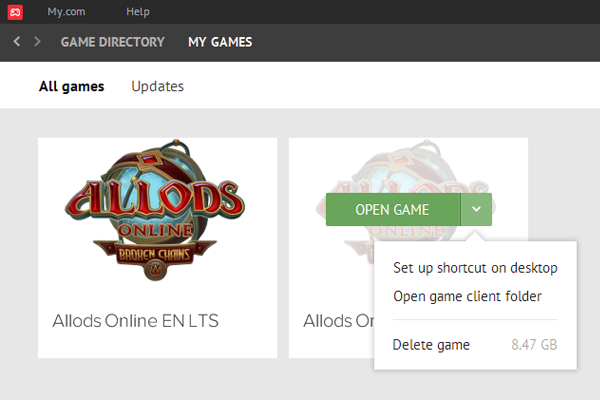 ---
Technical support for every My.com game can be accessed via the "Help" button at any time – so don't hestitate to visit if you encounter any technical difficulties!
-The Allods Team