6.0.0: Release Date - Announcement
11.02.2015

Dear Sarnaut,
6.0 "Broken Chains" is just around the corner - signalling the arrival of the Pridens, who are eager to prowl into the fray.
Many innovative features await you, from mountain-hopping travel systems and optimized reward trading, to progress logging and optional raid modes that are built to suit your pace.
Flexible glyph & equipment tweaks allow you to prepare for danger in advance, so throw on your armour and get ready to explore unique allods and take part in brand new adventures!
We're happy to announce that all this - and much more - will be released on the 5th of March!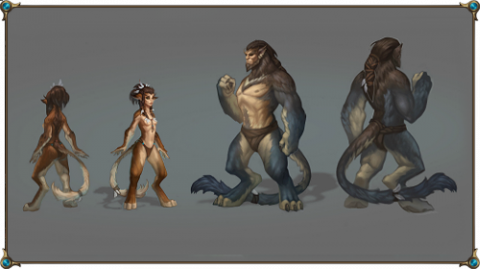 We've many insightful articles on the horizon that will highlight even more upcoming changes - so be sure to catch up on the previous articles:
• Glyphs & Equipment
• Gates Project: Raid Mode
• Negotiants: Reward Exchange
• Kingdom of Elements: New Island

We'll also be providing insight into changes to Professions, as well as the Pridens themselves, in future news - and don't forget, all 6.0 articles are "Lucky" - including this one!
---

Like this news and reap the rewards!
If we reach 250 "likes" across all languages on Facebook and the Guild Portal by Friday, then Lucky Hours will be available for your enjoyment over the weekend. In addition, if more than one 6.0 News in the same week gains 250+ likes, an extra Lucky Moment will be unlocked!
-The Allods Team