Crystal raffle on Discord!
30.04.2021
Friends!
Starting this weekend, a new weekly event starts in our Discord, because the Goblin Banker himself decided to personally visit this center of the gaming community and bestow crystals on the luckiest players!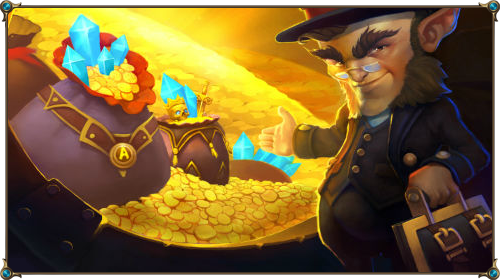 Today we're opening a separate #events channel on our Discord server. We'll be covering various community events, and today we're starting a new free raffle for everyone who wants to participate.
Every week, the three luckiest Discord visitors who participate in the lottery receive pin codes for crystals. To participate, simply click on the reaction ("💎") below Goblin Banker's post.
The drawing will begin every Friday at 21:00 CET and end every Saturday at 21:00 CET in the same manner.
Take part!
We look forward to seeing you on our Discord!