Pimp My Build – Results are in!
30.05.2014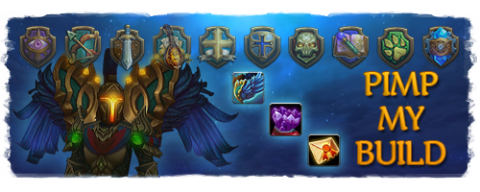 After carefully reviewing the entries of each and every territory, one thing is clear: the community is very dedicated when it comes to creating beautiful and insightful guides! For the "Heart of the World" edition of Pimp my Build, it took us quite a bit of time to review all the entries, but the jury has finally come up with a list of winners. First of all, we'd like to remind everyone of the prizes for each class:
Position
Reward
First
Winner's Wings
30-day free access to the subscription server
5,000 Premium Crystals
Second
20-day free access to the subscription server
4,000 Premium Crystals
Third
15-day free access to the subscription server
3,500 Premium Crystals
As the subscription server access is currently free, the additional game time will be added afterwards.
Let's not waste any more time and move on to the winners!
We will be in contact with the winners in the next few days, to find out where they would like their rewards. Please be patient and if you are amongst the lucky winners, enjoy your rewards!
After that we will forward the winning entries to be translated, once that has been finished they will be published on the website for everyone to see.
Please join us congratulating the winners, and in discuss the overall results on the official forums.
The Allods Team