Uniting EU and RU Discord communities!
27.04.2021
Dear friends!
Today is the beginning of a significant event - we have decided to merge the Discord platforms! Starting today, the Russian and European Discord communities will become one !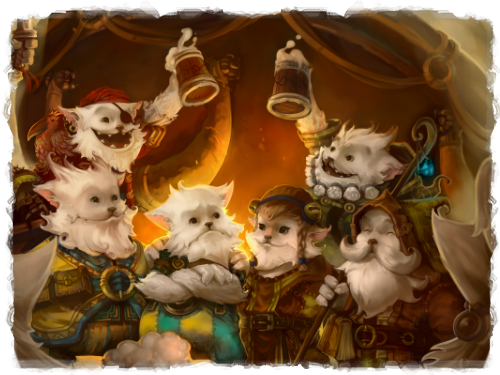 It's a great opportunity for both communities to get to know and learn from each other's gaming experience, and for someone to improve their communication skills in other languages! In the future we plan to make the EU and RU versions of «Allods Online» even closer, making our community truly multidimensional and diverse.
You can learn more about the merge in the section below.

Q&A


What's all this for?

We're trying to bring the communities of the two different segments of the game, Russian and European, as close as possible. Also, this will allow players to get rid of the confusion with duplicate Discord servers: all information and news, all developers and moderators of both communities will eventually exist in one large community area.



What will the merging process look like?

From this day, we are gradually moving all communication of the EU discord to the RU one. The whole structure of chat channels has already been copied, EU players can safely move to the new platform.

In the following weeks we will continue to gradually transfer the functionality of the EU Discord to the Russian one, as well as connect the features of the RU server (draws, levels) for the European audience.

And in 3 months, on July 8, we are going to completely abandon the old EU Discord server, closing it to the public. We advise players of the EU-version to switch to the renewed platform for communication in advance.




Do we have to contact with foreign audiences somehow?

Not at all! Especially to smooth the transition of EU users to the RU Discord, we have delimited the display of every channels from different territories of the game.
On a separate text channel, the users themselves will be able to turn on or off the display of RU/EU channels through a reaction to the message.



Does this mean that I will now receive notifications of news from another project?

The answer is — no!
New visitors to Discord will immediately have a choice of territory in which they want to join.





What will change in the game with this? Will the game servers be merged in the future?

The merge of communities so far only concerns communication on Discord.
Regarding game servers - we don't have any plans to merge/transfer game entities between servers of different territories.
The game worlds of the RU and EU-versions will remain to exist in parallel universes forever...

Enjoy the game!