Update 13.1 successfully installed!
10.11.2022
Friends!
Update 13.1 has been successfully installed and maintenance work is finished!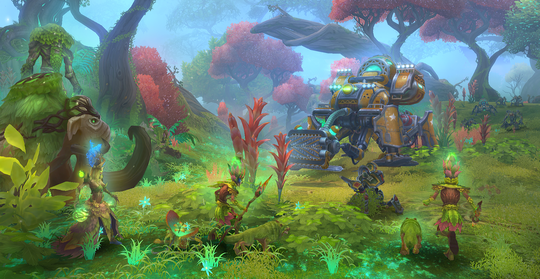 Short list of changes

Continuation of the storyline on Eden

It is time for the final tests. The All-Mother summons the heroes to complete their training. They must learn the final lessons of this formidable goddess and, then, hold themselves accountable for all they have learned.

New large-scale battle of the "Battle of Ambrosia"

After completing a new story chapter, players will have to choose a side. But this time it won't just be about helping the chosen side, but also about engaging in battle. The feud between the Expedition and the Children is heating up! The Sarnauts are ready to take over Eden's Ambrosia, but the greatest source of this resource is being guarded by the Children's forces.

Global redesign of the Observatory

Friends, we know how much you love this activity, so a lot of attention has been paid to its changes. The team has globally redesigned the mechanics of such mighty opponents as the Great Dragon, Tep, and Prophet. Our edits also touched the following mighty opponents: Canaan and Avelina, Ath-Zak, Cairage, Sarn's Avatar, Nezeb and Tensess, Hiero, Cosmos.

Attack Aspect Edits

In update 13.1 you will be welcomed by changes to some classes that you have been asking for for a long time. In particular, damage has been adjusted upwards for classes that can fight in close combat. The same applies to Priests, who will also deal more damage in close combat.
Enjoy the game!
«Allods Team»