Arisen Event
18.03.2023

Dear Sarnaut,
The people of Zem are the oldest race on the planet, having managed to rise from death and sustain themselves by replacing their mummified flesh with mechanical body parts. You may be all too familiar with the legend of Tep - yet without Tep's mad influence, the Arisen may not have risen at all. Regardless of an Arisen's intentions, their influence can greatly impact everyone around them.
Vastly intelligent and scientifically advanced, only a fool would risk offending an Arisen, who now serve as widely respected members of the Empire.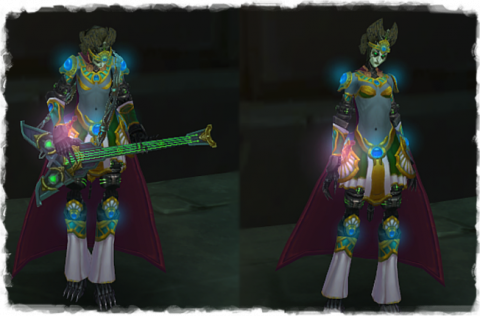 The Opening of the Eyes is a celebration of their rise from death - and the Holiday Committee have put together precious souvenirs for all Arisen players as a show of respect for their loyalty and technological contributions to the war-effort.
From the 18th until the 24th of March, open your eyes and join the Arisen in celebration of their existence!
| | |
| --- | --- |
| | Festive Zem Cap |
| | Festive Zem Costume |
| | Bass Guitar |
Allods Team