Great Feast: Priden Event - 11/02/20
11.02.2020

Dear Sarnaut,
Pridens may be known as savage fighters, unrivalled hunters and valiant warriors, yet those who have visited their home Allod, Howlem, have also come to recognize Priden as exceptional celebrators, capable of partying just as hard as the other races of Sarnaut.
With the Great Feast on the Priden horizon, hunters have begun competing with each other through feats of precision and dexterity - and when the sun sets, hundreds of fires are lit across Howlem as the tunes of hunter horns can be heard far and wide. From dusk till dawn, Pridens celebrate like no other people of Sarnaut!
The holiday Committee Officials in both faction capitals, knowing the importance of the Great Feast for Pridens, have begun offering festive costumes to all Priden in exchange for a few measly coins.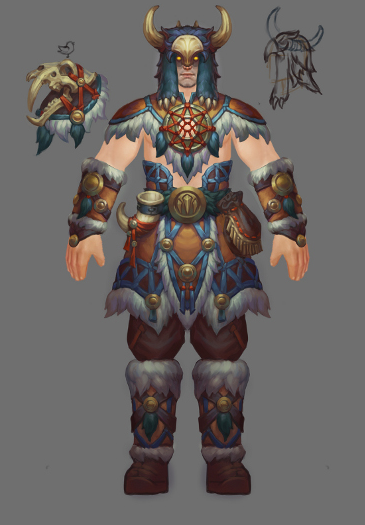 When all is said and done and the partying quietens near the dead of night, Priden can often be heard expressing their thoughts through song, music and instruments. If you are already a member of the Allods band, consider taking a Priden along so that they can compliment your own music with their Didjeridoo!
| | |
| --- | --- |
| | Didjeridoo |
| | Priden Festive Costume |
| | Priden Festive Headgear |
| | Festive Priden Cloak |
The Priden event, Great Feast, will be begin on the 11th of February and ends on the 18th, so don't miss it!
Allods Team