Happy Birthday, Allods! (2020)
20.03.2020
Dear Sarnaut!
Today we are celebrating the birthday of our beloved home - Allods Online!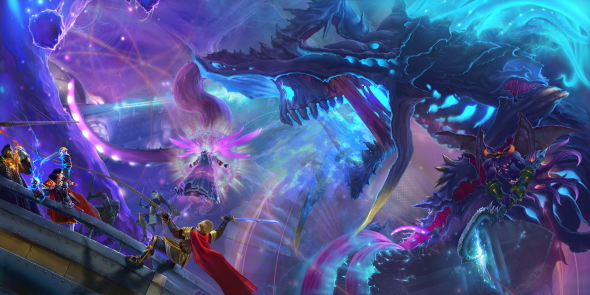 We've got a double bombshell in store for you this year – take part in our Anniversary Celebrations, and get the most out of Allods thanks to an upcoming Lucky Moment Marathon!
Lucky Moment Marathon!
However, it's not all doom and gloom! Seeing as the demons have become more predictable in their annual assault on the League and Empire, both Yasker and Aidenus have ordered the instigation of Lucky Hours for both factions, hoping to keep everyone in good spirits despite the dangers ahead. Thanks to them, you will get to enjoy a whopping schedule full of frequent server bonuses, so be sure to check the below schedule and plan ahead!
| Date | Lucky Moment |
| --- | --- |
| 20.03-29.03 | Gift of Wisdom | Experience received for defeating enemies is increased. |
| 20.03-29.03 | Glory to the Heroes | Amount of Reputation received for completing quests and defeating enemies is increased. |
| 20.03-29.03 | Words of Sages | Experience for completing quests is increased. |
| 20.03.2020 | World of Sport | Contest Medals gain from Goblinball has been increased. |
| 21.03-22.03 | Victory Trumpets | Signs of Victory gain from PvP has been increased. |
| 21.03-22.03 | Astral Treasure | Particles of Anomalous Matter and Astral Emanations gain from the Astral has been increased. |
| 23.03-24.03 | Harnessing the Elements | Relics gain from the Kingdom of Elements has been increased. |
| 25.03-26.03 | Bloody Harvest | Increases Amalgam gain by 100%. |
| 27.03.2020 | Dionic Marathon | Increased the number of Dionic Emblems gained for the Dionic Games. |
| 28.03-29.03 | Clinking of Blades | Combat Emblems gain is increased. |
| 28.03-29.03 | Glorious Guild! | Prestige received by your guild is increased. |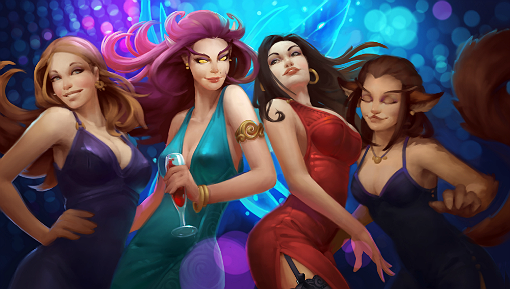 Anniversary Celebration
Coin Masters have arrived at the capital's ports to help you get to the battleship Eclipse that was turned into a cruise ship by Catherina for the time of the anniversary. The Masters have various holiday goods in store, including the new Pearly Anniversary Armor and Sky Moth's Wings.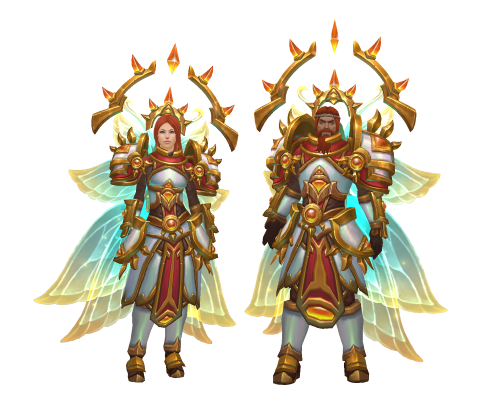 You will be able to participate in several activities to celebrate the event: glider flights, fistfights, astral ship tours to the Holy Land, and a special lottery to win the Anniversary Lion and coins are all available on the Eclipse. Make sure to check every corner to not miss anything!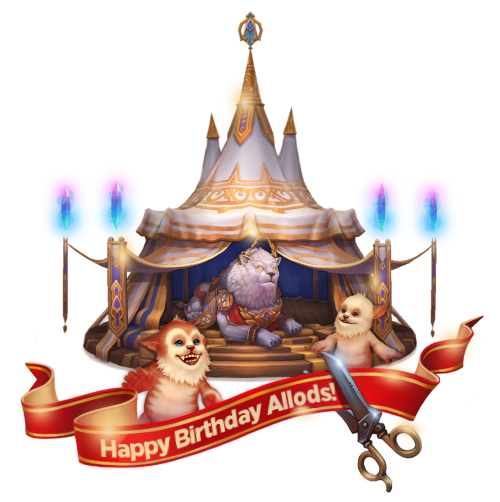 All characters of the level 20 and higher will be able to participate in the Dragon's Treasures battleground. The winners receive anniversary coins: copper, silver, and even gold! Save them for later, or use them to buy items only available during the Anniversary.
Gifts
As a tradition, all players will receive gifts after the next maintenance — a week of subscription on the p2p server and 300 premium crystals (the crystals are only sent to accounts with at least one character above level 20 on the f2p server).
The Anniversary ends on April 20th!
Happy birthday, Allods - and happy hunting, everyone!
Allods Team