Love Festival: Valentine Event - 07/02/21
07.02.2021

Dear Sarnaut,
Welcome to the Love Festival, a celebration of the best feeling in the world - Love!
A time for hearts, flowers, costumes and fanfare - a time to shower loved ones with gifts to show they still hold your heart, or to don your sharpest suit and seek love for yourself.
Front-line fighters can take time away from battle to visit loved ones and reaffirm their love - or consider adding creative flare to their armoured shell, even if it's as simple as a new pair of festive glasses to compliment their demon-repelling armour or magical robes.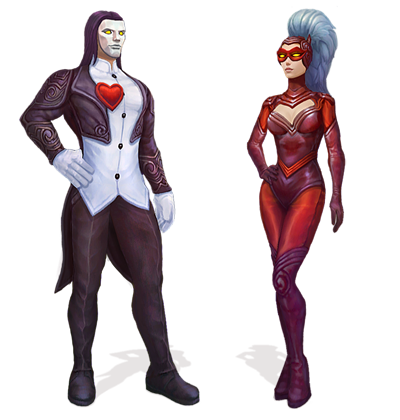 Whatever the motive, it's time to look your best!
If you wish to find a soul-mate, or want to figure out what the Love Festival entails, meet Lubava Charova in Novograd or Lyubov Serdechkina in Nezebgrad - and they will offer insight into this beautiful event, which begins on the 7th of February and ends on the 20th.
A special currency can be gained by performing love-related tasks around your capital city - and is used to shop through a wide-range of gifts. With enough hearts, you can buy anything your real-heart desires. The Love Festival has everything, from flower circlets and opera masks, to zany shades, sexy underwear, cuddly ear-wear and even a new haircut.
Happy Valentine's Day!
Allods Team