May Holidays!
01.05.2023

Dear Sarnaut,
Tired of the cold winter and slushy spring weather? Don't worry! The month of May is destined to bring warm days to the citizens of the League and Empire, who are already preparing picnic baskets to be enjoyed in the sun alongside friends and family. Even Yasker and Aidenus are composing warm speeches to give to their people, in the hopes of encouraging everyone to perform good deeds in the name of their country!
Does the thought of sunbathing with a tasty barbeque, in-between performing heroic deeds in the name of your faction, appeal to you? If so, don't miss out on the bright and breezy May Holidays - which is active between the 1st and the 31st of May!
During this time, players of level 20 and higher will be able to take the time to enjoy a well deserved rest in the sun before performing heroic deeds to receive festive gifts.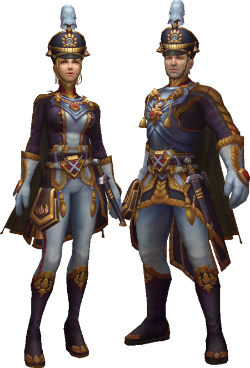 We hope you enjoy the sunshine, delicious food and festive activities of the May Holidays!
Allods Team