Needle Eye Day: Tailor Event - 08/06/21
08.06.2021

Dear Sarnaut,
From darning exquisite robes of magical power to weaving spacious backpacks for long distance travel, a tailors work is never done and always comes with high demand.
Starting today, tailors from all over Sarnaut are welcome to demonstrate their top quality masterpieces to their colleagues and passersby, hang beautiful tapestries outside their shops, boast about the rich patterns they've discovered and celebrate the durable weaving of each of their creations.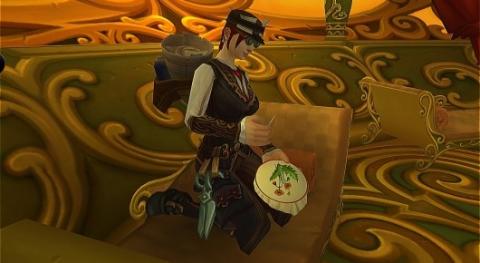 During the Needle Eye Holiday, tailors who visit the Holiday Committee will be able to obtain special garments that celebrate their dedication to the clothier trade.
| | | |
| --- | --- | --- |
| | Tailor's Peaked Cap | |
| | Tailor's Bag | |
| | Tailor's Festive Suit | |
This event begins on June 8th and will run until June 14th - so don't miss your chance to proudly display your profession for all to see with the help of these fine wares, which can be yours in exchange for a mere handful of anniversary coins. If you are not a tailor by trade, don't worry, these relics are tradable - provided you can find a tailor willing to part with them!
Allods Team