Sumarsdag: Warden Event - 13/04/21
13.04.2021

Dear Sarnaut,
Nobody understands the secrets of Nature quite like the Wardens!
By mastering the elements, they can wield wind, water, earth and fire just as easily as a warrior wields a sword, and can speak the languages of over a thousand creatures. When not communicating with nature and its inhabitants, they represent balance through a way of life that is difficult, yet extremely honorable.
With spring underway, Wardens can take time away from their duties to celebrate Sumarsdag, the Warden Festival! As a show of good faith to their nature loving allies, the Holiday Committee's of the League and Empire have a collection of fine leathers and celebratory items for all Wardens of Sarnaut to enjoy from the 13th to the 19th of April - just don't tell them where the leather came from!
| | |
| --- | --- |
| | Festive Warden's Headgear |
| | Festive Warden's Outfit |
| | Festive Warden's Cape |
| | Druid Fireworks |
| | Yum! |
Sumarsdag salutes all Wardens for their dedication to nature, however big or small - so get your mittens on these leathery accessories this spring to help you stay warm during the next winter storm!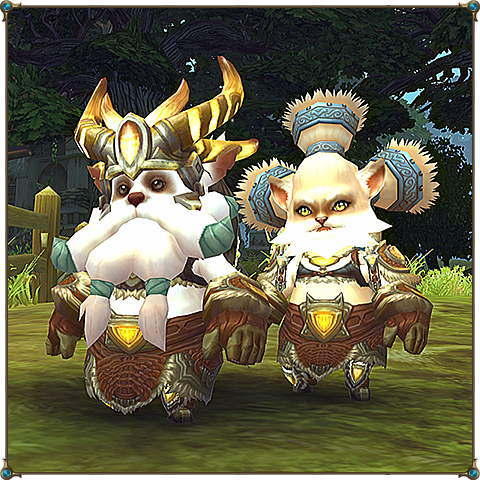 Allods Team