The Winter Atoll
01.12.2022
Friends!
We congratulate you with the first day of winter and we are happy to inform you that the Snow Resort is ready to receive visitors!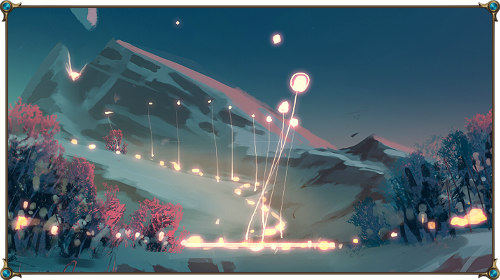 A cozy tourist village awaits players from level 20 and above. You will find wonderful entertainment, such as races on sledges and snowy boards, snowball battles in a snow fortress and skating, in the snowy resort.
Fans of a relaxing holiday will be able to enjoy fishing on the ice of a frozen lake or blinding a snowman, drinking hot mulled wine and enjoying the dazzling volleys of fireworks! Come to the Snowy Resort and take a break from the gloomy winter days!
No ticket is required, everyone is allowed to join without any restrictions. To go to the recreation area you simply need to speak to a Holiday Committee Official in the capital of any faction city.
The location will remain opened during the whole winter: from December 1st, 2022 until March 1st, 2023!
Enjoy the game!
«AllodsTeam»