The allodswiki.ru website update!
28.11.2022
Friends!
The team of the allodswiki.ru is glad to present an updated version of their Allods Online related website!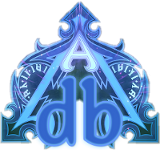 The new version of the site contains many sections that were present in the old version, and information about game data has been updated to the current version of the game. Also, now you can read it in English! Just switch the language in the up left corner on the website main page.
The other important feature is the release of the game tooltips for EU version of the Allods Online. Now you can use it in English with ease!
If you find any inaccuracies or mistakes, please report it by e-mail: admin@allodswiki.ru OR leave your suggestions and the feedback in the related forum theme.