Server Status Update
01.04.2014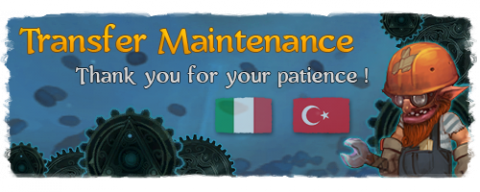 Dear players,


We are happy to announce that you can continue your journey through Sarnaut now.
We managed to finish the merge in just one day, so you can meet our fellow players from Italy and Turkey.

"While we are still working on the Turkish update, we are happy to welcome the Italian players to Sarnaut!
They and everyone else should be able to connect to the server again.
Give them a warm welcome and enjoy the time with your new friends (and maybe foes).
Thank you again for your patience and understanding in this matter!

Your Allods team