The Radiant Strongbox of the Secret Power now for almost free! - 27/05/21
27.05.2021
Friends!
Since a few days the Radiant Strongbox of the Secret Power is in the boutique and now you have a unique opportunity!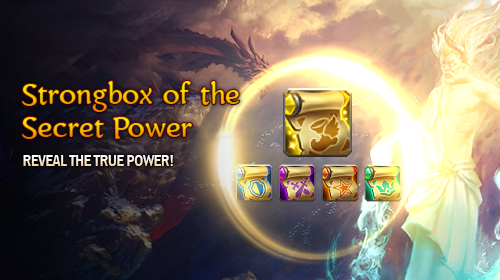 From the moment on this news is online, we will refund you with up to 3000 Premium Crystals for all chests purchased!
That means; If you buy a Secret Power Strongbox you will get a cashback (for the amount that you have spend) with premium crystals (up to a maximum of 3000 crystals and just for the boxes you bought after this announcement)!
This offer will also end on May 31.
You will get the Premium Crystals on June 15!
Enjoy the game!