Unstable Manabike for rent!
28.08.2014

Dear players!
Our dear Goblin inventors announced a Mount rent test run and want you to take part! Therefore, they supplied us with some Manabikes that you can rent for a limited period of time. From August 28 to September 8, everyone has the opportunity to purchase a trinket that allows you to ride your very own Unstable Manabike for one week. You only have to pay for the period of lease. No additional costs like mana batteries for skills or even food! It even comes with a new skin: Currents of Infinity. (Please note that no other skin can be applied to the borrowed Manabike).
Mount this level 11 high-speed machine and feel the speed! But don't forget to equip a helmet!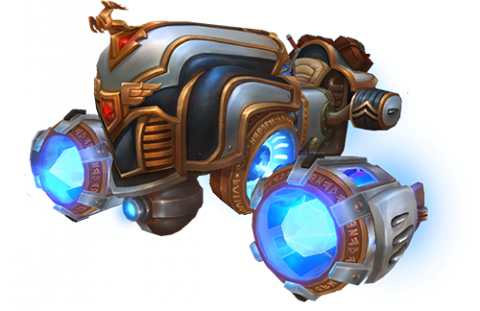 Players who already are proud owners of a Manabike can buy the "Currents of Infinity" skin in the Allods Boutique during this time.
Enjoy the ride!
Join in the discussion on our Official Forums and tell us about your test results.
Your Allods.com Team